News
The Donor Car
Exterior Parts
Interior Parts
Conversion Diary
Photos
Videos
The Original
Original vs. Replica
FAQ
Press, radio & TV
Meetings & Events
K.I.T.T. and the stars
K.I.T.T. and movie cars
K.I.T.T. in Erfurt
K.I.T.T. Photo Magic
Setbacks
Special Thanks
About Me
Contact
Guestbook
Board (German)
myKITT at Facebook
myKITT at Instagram
myKITT on KR-Blu-Ray
Parts for sale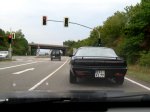 [Show gallery]

7,300 people like
myKITT.de on Facebook!

[Be part of them
and keep updated]
| | |
| --- | --- |
| Exterior: | 100% |
| Interior: | 100% |
| Other stuff: | 90% |


Comicpark Erfurt 2018
Click on a thumbnail to see the picture in full size:
To have the gallery function work, wait until the whole site has been loaded, including all Thumbnails...
Video / Audio
On Sunday, September 2nd, the Erfurt local radio station "Radio F.R.E.I." did an interview with me, which I provide here as MP3 (8.6 MB)
The EGApark Erfurt
After I had already taken part in various comic cons in Berlin and Dortmund with K.I.T.T., I learned in spring 2018 that there was also a small comic con called "Comicpark" in my hometown Erfurt, which had already taken place in May 2017 for the first time in the EGApark, which I had missed.
The EGApark Erfurt is a very nice garden and amusement park, which I visit very regularly with my family anyway. And if there is a small comic con here, it would be a good idea to exhibit K.I.T.T. in my hometown, too.
After I learned that in September 2018 Olli Wirtz with his Ecto-1 from "Ghostbusters" will also participate in the "Comicpark", I offered the organizers to exhibit my K.I.T.T. as well.
The car was even allowed to be exhibited directly behind the main entrance. So all visitors of the EGApark would be "forced" to pass it. It couldn't be any better.
I already drove to the park the evening before the event to take some more photos for my Erfurt Gallery, because normally cars are not allowed to drive cars into the park...
Saturday, 1st September 2018
On Saturday morning I drove to the park with K.I.T.T. to connect the car to a power cable and prepare it for the exhibition
Olli's Ecto-1 was also there. He stood in the exhibition hall at the booth of "Ghostbusters German Division".
Additionally a 1:1 model of a X-Wing fighter T-70 from "Star Wars" with 10x12 meters size by ZMontagen was standing outside!
At 09:00 a.m. the park opened in the best weather and numerous cosplayers and comic fans entered the grounds. Many of them were very happy to be "welcomed" directly by K.I.T.T., so that he became a popular first photo motive for the visitors.
Some of my friends and my family also visited us - this is the advantage when an event takes place in your own hometown.
We visited the booth of the Ghostbusters, where you could not only visit Ecto-1, but also take photos with various film backgrounds in front of a greenscreen.
We also took the opportunity to take a picture in the cockpit of the X-Wing fighter.
K.I.T.T. also got a visit from the Ghostbusters and a lot of other cosplayers.
A Star Wars fan meeting also took place, so there was also a group photo on the X-Wing fighter.
In the evening I used the opportunity to take a photo with K.I.T.T. and the X-Wing fighter T-70 from ZMontagen. You don't often get the opportunity for such an extraordinary meeting...
Sonntag, der 02.09.2018
Unfortunately, on Sunday the weather was very rainy.
Nevertheless numerous visitors came into the park.
K.I.T.T. didn't mind the weather, but the X-Wing fighter had to stay covered most of the day.
I spent a lot of time in the exhibition hall at the Ghostbusters booth. At least it was dry here. I also had the opportunity to take a seat in Ecto-1. It's hard to believe, how much work went into the originally very dilapidated donor vehicle.
In the evening I used the opportunity and drove with K.I.T.T. into the exhibition hall to take some photos with Ecto-1, before the car was strapped back onto the transporter and went back to its home
All in all a very successful event in a beautiful location. It's a shame that the weather didn't play along on Sunday, but that's a risk you always have at Open-Air events. But Saturday was just great.
The organizer has already announced that there will be a Comicpark again in 2019. If everything works out, K.I.T.T. and I will of course be there again.
back